We are working on TV Series Torrent as well. Keep Supporting and Check TV Series Page.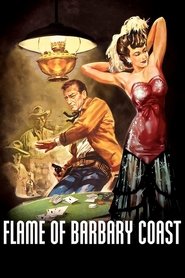 Flame of Barbary Coast (1945)
Duke Fergus falls for Ann 'Flaxen' Tarry in the Barbary Coast in turn-of-the-century San Francisco. He loses money to crooked gambler Boss Tito Morell, goes home, learns to gamble, and returns. After he makes a fortune, he opens his own place with Flaxen as the entertainer; but the 1906 quake destroys his place.