We are working on TV Series Torrent as well. Keep Supporting and Check TV Series Page.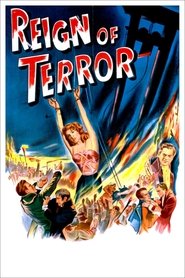 Reign of Terror (1949)
The French Revolution, 1794. The Marquis de Lafayette asks Charles D'Aubigny to infiltrate the Jacobin Party to overthrow Maximilian Robespierre, who, after gaining supreme power and establishing a reign of terror ruled by death, now intends to become the dictator of France.
Duration: 89 min
Quality: BluRay
Release: 1949