We are working on TV Series Torrent as well. Keep Supporting and Check TV Series Page.
Tales From The Dark 1 (2013)
In the first of a two-part film project, three short stories from acclaimed Hong Kong horror writer Lilian Lee are adapted for the big screen in this horror anthology.
Duration: 114 min
Quality: BluRay
Release: 2013
BluRay
Let the Right One In (2008)
Let the Right One In (2008)
BluRay
Set in 1982 in the suburb of Blackeberg, Stockholm, twelve-year-old Oskar is a lonely outsider, bullied at school by his classmates; at home, Oskar dreams of revenge against a trio…
BluRay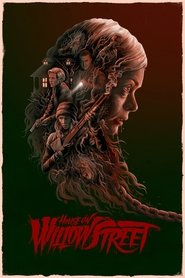 House on Willow Street (2016)
House on Willow Street (2016)
BluRay
After a young woman is kidnapped, her captors soon come to realize that in fact they may be the ones in danger and this young woman has a dark secret…
BluRay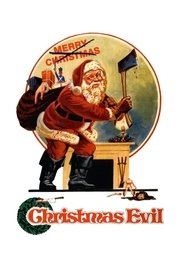 Christmas Evil (1980)
BluRay
Vile (2011)
BluRay
Train (2008)
BluRay
The Final Terror (1983)
BluRay
Death Becomes Her (1992)
Death Becomes Her (1992)
BluRay
Madeline is married to Ernest, who was once arch-rival Helen's fiance. After recovering from a mental breakdown, Helen vows to kill Madeline and steal back Ernest. Unfortunately for everyone, the…
BluRay
The Reptile (1966)
The Reptile (1966)
BluRay
Harry and Valerie Spalding arrive in the remote Cornish village to an unwelcoming and suspicious population. Harry's brother dies suddenly, bitten by a lethal reptilian bite. They befriend a young…
BluRay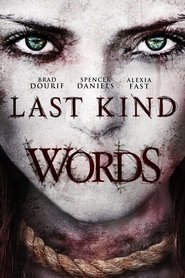 Last Kind Words (2012)
Last Kind Words (2012)
BluRay
17-year old Eli moves with his family to the isolated farm of reclusive Waylon, a man whose dark past threatens to overtake him. Eli's family works to restore the desolate…
BluRay
Uninvited (1988)
Uninvited (1988)
BluRay
A sinister corporation loses control of a house cat infected with a genetically-engineered virus. The death-toll rises during the mutant feline's rampage, and eventually, it finds its way on board…
BluRay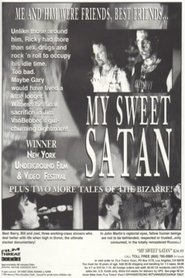 My Sweet Satan (1994)
BluRay
Funny Games (2007)
Funny Games (2007)
BluRay
When Ann, husband George, and son Georgie arrive at their holiday home they are visited by a pair of polite and seemingly pleasant young men. Armed with deceptively sweet smiles…